When Bach was the band conductor in Köthen, Germany, he wrote 6 works for solo violin called:
Sei Solo à violino senza Basso accompagnato.
They were composed between 1714 and 1720, making them over 300 years old.
During this time, Bach held the only position in which he not only served to sacred music, but also to the life in the court and the musical life of the home. Bach's music is crystal clear, structured, has swinging rhythms, and expresses all dimensions of human feeling.
The partita is composed of dance forms; which in this performance, there is a play of eurythmy, singing and dancing. The costumes are a nod to court life in Köthen.
Choreography
Gia van den Akker
Music
Bach - Allemande from the partita 2 in d mineur
Played by
Sven van de Voorde
Performers
Maaike Kleissen, Marie-Pierre Murigneux, Tatjana Rudenko & Marthy Hecker
Gia van den Akker
Eurythmistin, Choreografin und Ausbilder, studierte bei Werner Barfod, Else Klink und Elena Zuccoli. Folgte ihr Masterstudium an der Alanus Hochschule. War Mitglied im Nederlands Euritmie Ensemble und Else Klink Ensemble. Seit 1992 arbeitet sie als freie Künstlerin in internationalen und interdisziplinären Projekten In Theatern, Museen (Mart, Documenta, Kassel, Beelden aan Zee, NL) und open air mit u.A. wie Tierkreis von Stockhausen, Grasduinen, Tracce, la nostra madre terra, face to face. Sie lebte 14 Jahre in Italien. Dort leitete sie "la fabbrica", wo Kurse, Fortbildungen und Kultur- Events stattfanden. Seit 2019 ist sie Dozentin an der Hogeschool Leiden und in der Gruendungsphase eines junges Ensembles in Holland.
Maaike Kleissen
was born in 1993 in Enschede, the Netherlands, and graduated in 2017 from the Vrijeschool Pabo studies at the Hogeschool Leiden. She completed her eurythmy training at the Alanus University in Alfter, Germany and graduated in 2020. As a movement artist, she has been involved in various projects that she has been working on. Besides eurythmy, she has experience in other things such as contemporary dance, dance improvisation and the work of Feldenkrais.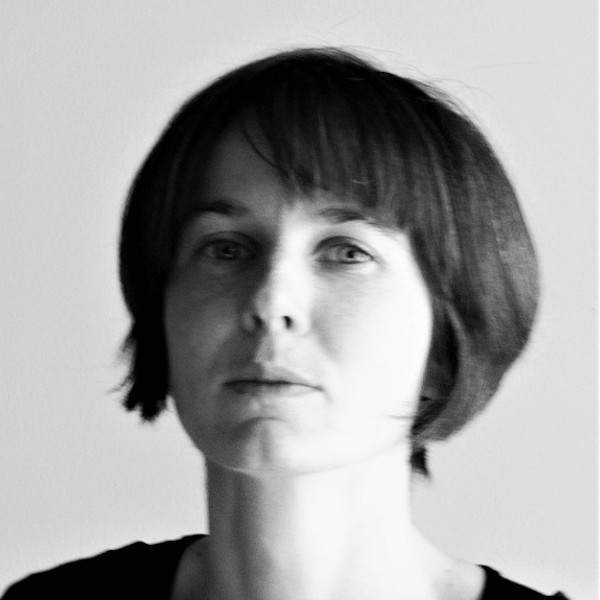 Marie-Pierre Murigneux
born 1992 in Lyon, is a French eurythmist and artist who currently lives and works in Venice. She carried out various artistic projects. As of 2019 she has been teaching eurythmy in Waldorf schools in Italy and working as a teaching assistant at EUVE in Venice. BA of Arts Architectural Decor & Fresco / MA of Fine Arts Contemporary Art / BA of Arts Eurythmy / Waldorf School Teacher in eurythmy / Academy Teaching Assistant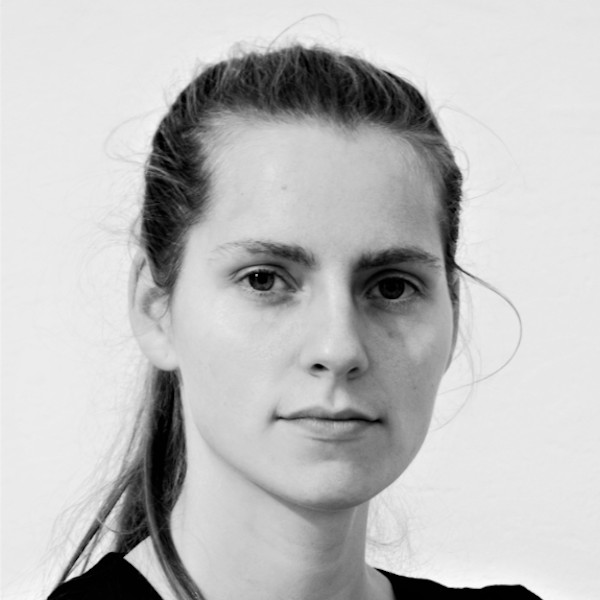 Tatjana Rudenko
geb. 1993 in Tallinn, Estland, ist leidenschaftliche Bewegerin und studierte Eurythmistin. In 2018 hat sie ihren Abschluss an der Alanus Hochschule für Kunst und Gesellschaft (Alfter) erlangt und sich entschieden den Schwerpunkt ihrer Tätigkeit der Bühneneurythmie und Performance zu widmen. Das Geschichten Erzählen als Bühnengeschehen ist ihr ein zentrales und in unserem Zeitalter notwendiges Anliegen. Sie ist überzeugt, dass der Körper viel zu erzählen hat und möchte mit ihre künstlerischen Tätigkeiten den Körper durch Bewegungen sprechen lassen. Die Stimme spielt eine immer wichtigere Rolle in Ihre Arbeit. Authentischer Ausdruck und einen liebevollen Umgang mit dem Körper sind die Kriterien ihrer künstlerischen Suche und Darbietungen.
Marthy Hecker
in 2017 he received his BA of Education through the Hogeschool Leiden with his major being Docent Dans/Euritmie (dance/eurythmy teacher). For his minor he attended Eurythmeum Stuttgart. Following his 4 year studies in the Netherlands, he continued at Alanus University for one year and received a BA of Arts. Immediately afterwards he was part of the Fairytale Ensemble for one year in Stuttgart, Germany from 2018-2019. In 2019 he co-founded NorthWest ETC and began eurythmy projects at different schools for different ages. Since 2020 he has been a participant of the organizing team for the Eventeurythie.TanzFestival. Alongside his pedogogical and performing projects he has been part of the Euritmie Ensemble Nederland as a performer since the beginning of this year. The study of different styles of eurythmy, other movement arts and connecting with various artists, is a way for him to find his own style and to acquire distinctive movement approaches. For him, performance is a way of bringing questions, to work deeply with a much needed topic and to get involved in society. The constant search and the open-mindedness for inspiration is the core ideal of his work.
Sven Van De Voorde
is a versatile musician praised for his sensibility and flexibility. Sven holds a Master degree for both clarinet and accordion. As co-principal clarinet with the Lahti Symphony Orchestra he toured in Japan, China and Europe. Currently, Sven is a member of the Royal Band of the Belgian Airforce, DeCompagnie and gypsy ensemble Tzigani.