Calma gets a kick out of receiving a Like. She enjoys having many followers.
The world is basically in her hands. Every second of every day.
Yet something is missing.
Join Calma giving into her cravings for acknowledgment on social media and questioning them at the same time.
Believe the Hype is the second episode of Global Village. A series that focuses on shining a light on online and real-life connection. We present situations and feelings which involve digital communication, as well as the gadgets enabling such. The omnipresence of these and the intertwinedness in our daily lives make it almost impossible to ignore. Global Village wants to promote a more conscious user experience. Humor is what we find to be an effective tool to engage with and to spark dialogue on the subject.
Follow the series on our YouTube channel. Like and subscribe!
IG: @kribyrudy.art, @northwestetc, @themananapeople and @glo.bal.village
Eurythmie
Tatjana Rudenko & Marthy Hecker - Anna Eikenbusch, Chloé van Limburg Stirum, Esther Seits, Yu-Hsiu Huang, Greta Ciurcine, Luzie Weigelt, Friederike Junge, Maaike Kleissen, David Richardoz, Oliver Arnold & Tobias Schiöberg
Text & Sprecherin
Erin Anstasia
Animation & Editing
Kristina Rudenko
Kamera & Editing
Marthy Hecker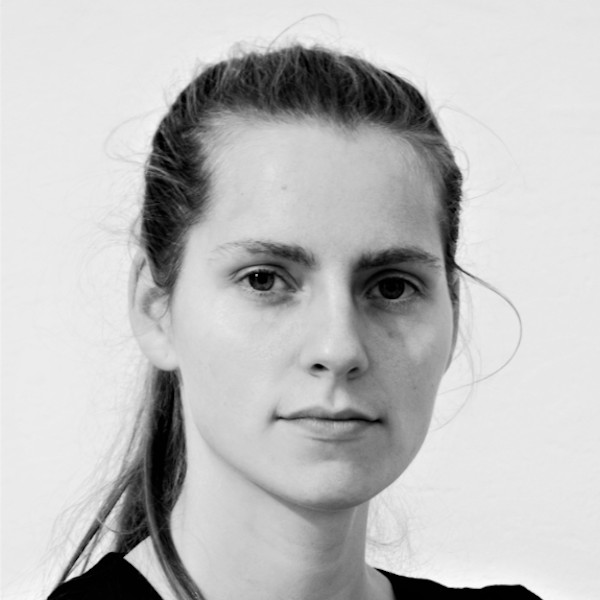 Tatjana Rudenko
geb. 1993 in Tallinn, Estland, ist leidenschaftliche Bewegerin und studierte Eurythmistin. In 2018 hat sie ihren Abschluss an der Alanus Hochschule für Kunst und Gesellschaft (Alfter) erlangt und sich entschieden den Schwerpunkt ihrer Tätigkeit der Bühneneurythmie und Performance zu widmen. Das Geschichten Erzählen als Bühnengeschehen ist ihr ein zentrales und in unserem Zeitalter notwendiges Anliegen. Sie ist überzeugt, dass der Körper viel zu erzählen hat und möchte mit ihre künstlerischen Tätigkeiten den Körper durch Bewegungen sprechen lassen. Die Stimme spielt eine immer wichtigere Rolle in Ihre Arbeit. Authentischer Ausdruck und einen liebevollen Umgang mit dem Körper sind die Kriterien ihrer künstlerischen Suche und Darbietungen.
Marthy Hecker
in 2017 he received his BA of Education through the Hogeschool Leiden with his major being Docent Dans/Euritmie (dance/eurythmy teacher). For his minor he attended Eurythmeum Stuttgart. Following his 4 year studies in the Netherlands, he continued at Alanus University for one year and received a BA of Arts. Immediately afterwards he was part of the Fairytale Ensemble for one year in Stuttgart, Germany from 2018-2019. In 2019 he co-founded NorthWest ETC and began eurythmy projects at different schools for different ages. Since 2020 he has been a participant of the organizing team for the Eventeurythie.TanzFestival. Alongside his pedogogical and performing projects he has been part of the Euritmie Ensemble Nederland as a performer since the beginning of this year. The study of different styles of eurythmy, other movement arts and connecting with various artists, is a way for him to find his own style and to acquire distinctive movement approaches. For him, performance is a way of bringing questions, to work deeply with a much needed topic and to get involved in society. The constant search and the open-mindedness for inspiration is the core ideal of his work.
Kristina Rudenko
nützt ihre künstlerische Arbeit um ihre tiefsten Gefühle und Ängste auszudrücken. Bereits 2012 entschloss sie sich, Animatorin zu werden, um dadurch besser Geschichten erzählen zu können. Nachdem Kristina 10 Jahre lang Keramik und 4 Jahre an der Tallinn Kunstschule studiert hatte, sowie 1 Jahr Porträt im russischen Kulturzentrum abgeschlossen hatte, zog sie nach Großbritannien, um den BA in Animation zu absolvieren. Im Jahr 2019 schloss Sie die Arts University Bournemouth mit Auszeichnung in Animationsproduktion ab. Zurzeit konzentriert sich Kristina auf ihre persönliche und kollaborative Arbeit und Gründung eines Online-Geschäftes.